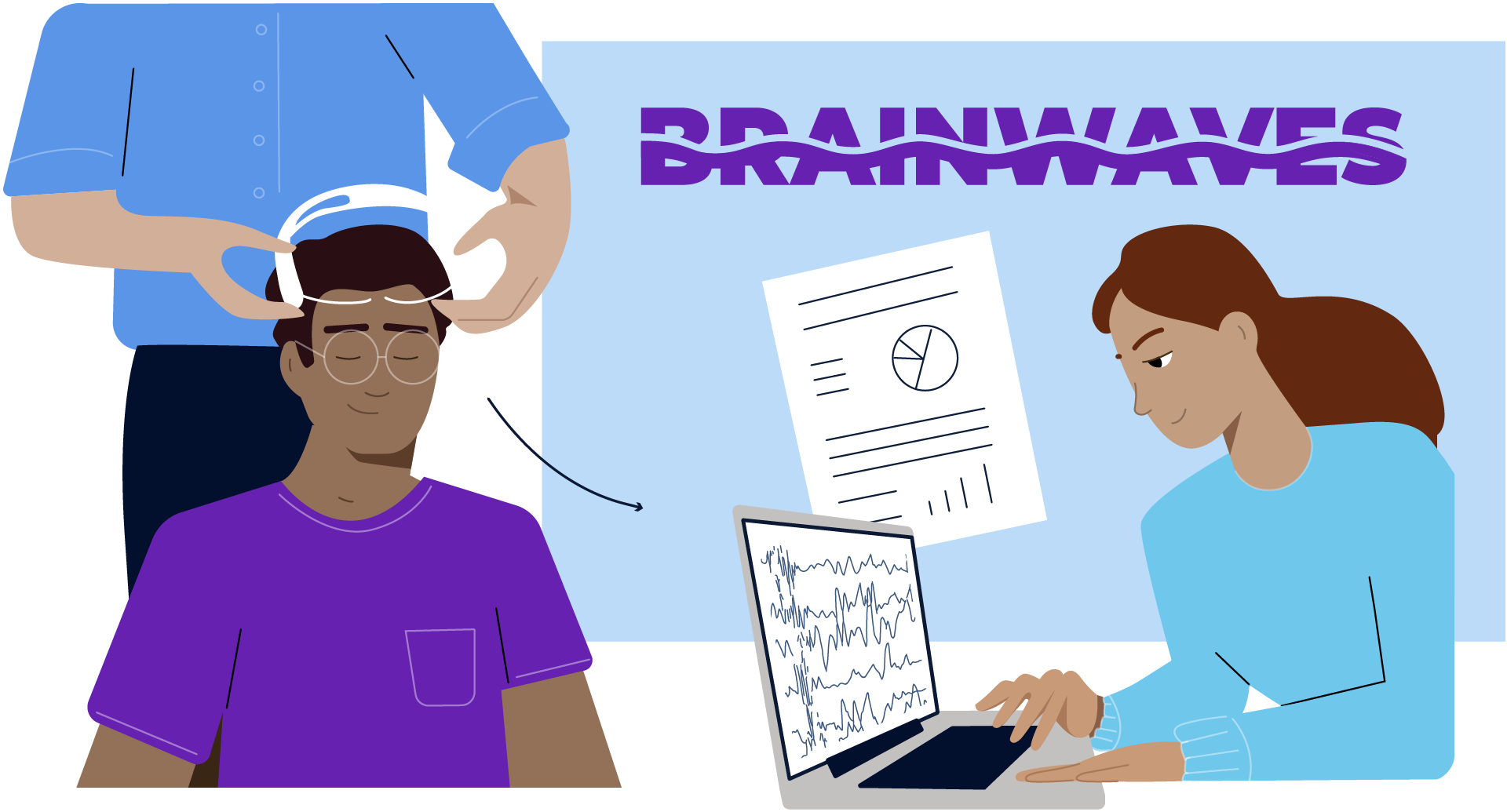 An EEG-based neuroscience curriculum and teacher professional development program for high schools
Mission
Our goal is to provide schools with the opportunity to increase student engagement and STEM interest through our student-centered curriculum. The BrainWaves course allows students to engage with the scientific inquiry process and conduct authentic research in the classroom setting. Check out our frequently asked questions to see if our curriculum is a good fit for your classroom!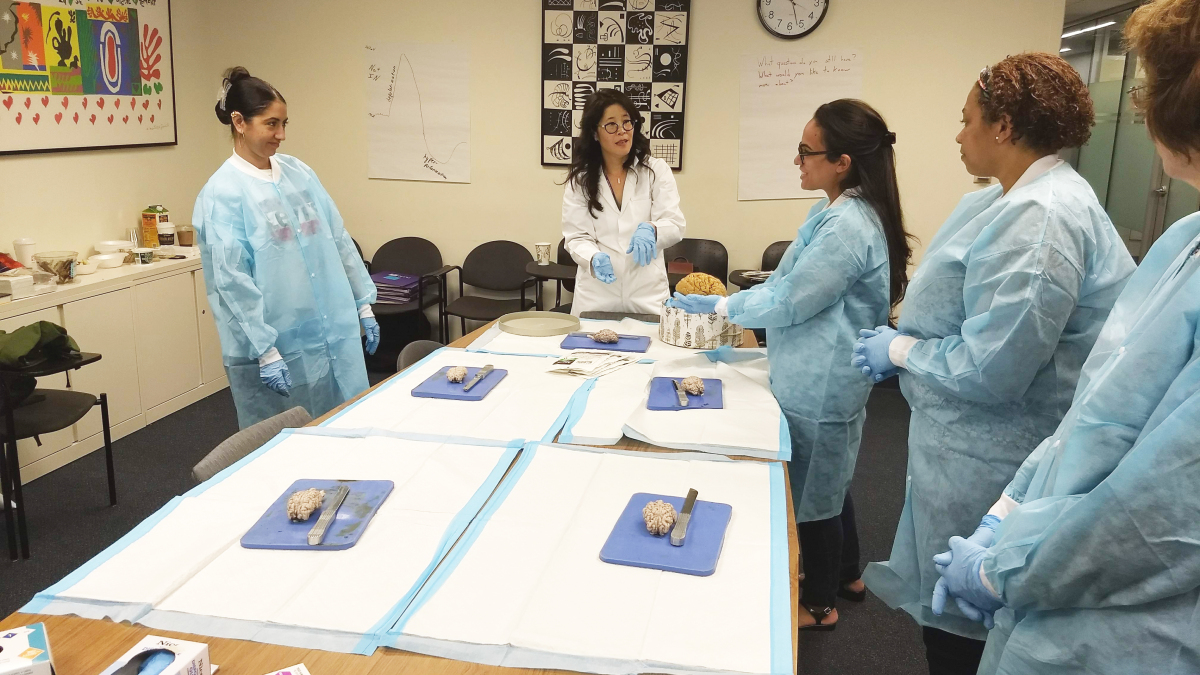 Our Team
Our team has dedicated five years to this project including curriculum development and revision, professional development implementation, and data collection and analysis. We are grateful for the hard work and dedication of all our team members and participating schools and students.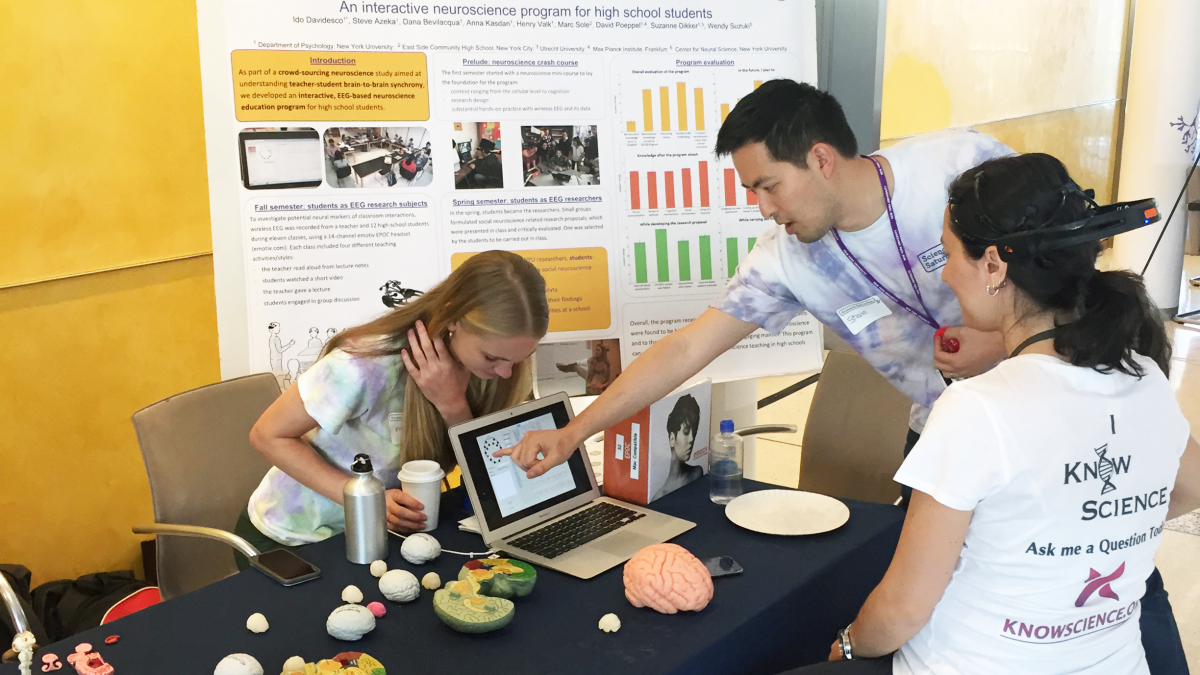 Research
The New York University (NYU) and University of Connecticut (UConn) joint program, "Brainwaves," is an EEG-based Neuroscience Curriculum Development and Teacher Professional Development Program for High Schools. The program was implemented in 25 New York City public schools reaching over 600 students.
Acknowledgments
BrainWaves was made possible by a Science Education Partnership Award (SEPA) award from the National Institute of General Medical Sciences (NIGMS) at the National Institutes of Health (NIH).